Snorkel with Turtles in Culebra
Just a few minutes from Dewey, the dirt road entrance can easily be missed, and perhaps the locals keep it hidden on purpose in order to have it for themselves.  Datiles is not a popular beach, but it is certainly worth a visit, this beach has very shallow water, making it great for small children, kayaking, and floating on the water.  
The water is crystal clear and during normal weather conditions, it is very calm with no waves.  You could walk 140 feet and the water may reach your knees at the deepest part.  The grass beds allow schools of tiny tropical fish to be playful on the water, small children will love the experience.  If you like to watch playful pelicans, we often spot them here.   Sunsets are also spectacular from Datiles.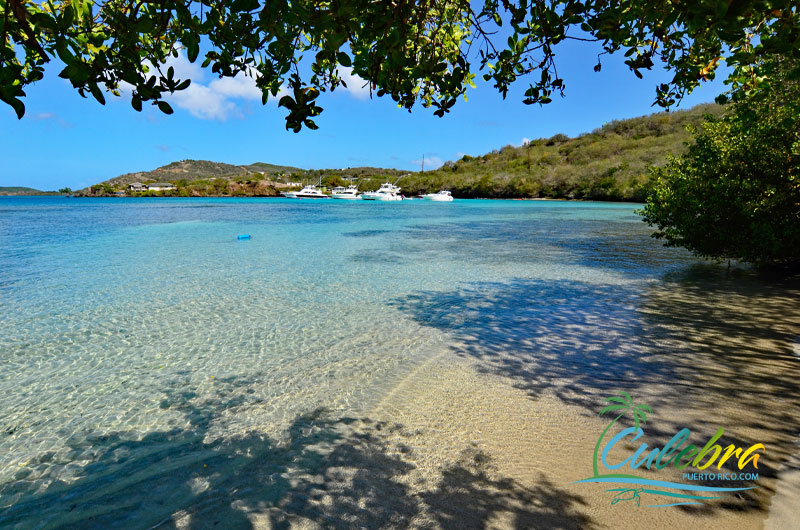 Datiles is a popular beach for campers, but by busy we mean a few families, you'll find the biggest camping crowd around holiday weeks and summer months.  Datiles is a quiet place to enjoy the simplicity, beauty, and magic of Culebra.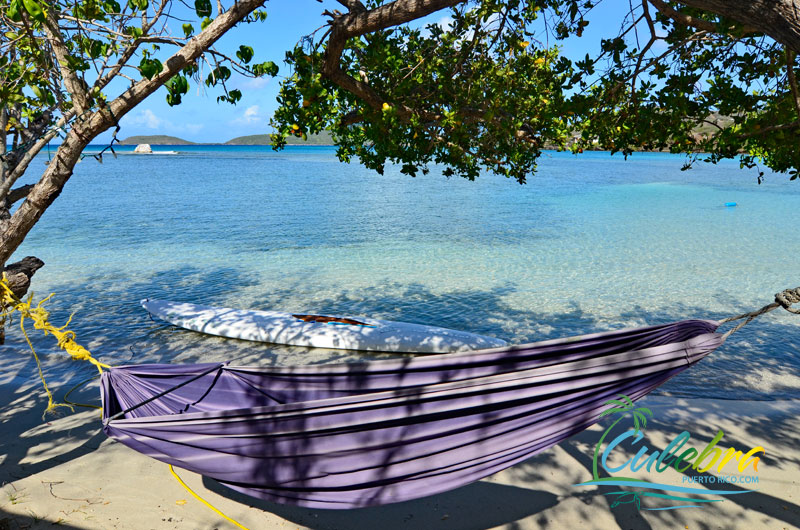 Beach Access: Follow route 250 east through downtown Dewey and turn right after crossing over the draw bridge. Make the first left and a quick right turn and follow the winding road making another left and then a right turn until it ends at the beach, camping, and parking area.
Map - Playa Datiles
Culebra, Puerto Rico