Don't Miss the Gorgeous Culebrita
Punta de Soldado, is known for its calm waters with a colorful and diverse underwater world perfect for beginner divers and those wanting to learn to snorkel.  At Punta de Soldado Beach, you can relax to the sounds of the surf and walk along the shore to admire the landscape or go beachcombing will enjoy your visit and most likely have the beach to yourself. 
Punta de Soldado Beach is known for diving and snorkeling. The best snorkeling spots are on the left side of the beach, you'll walk on pebbles to get into the water so be sure to bring slip-resistant water shoes/diving shoes.  The water is calm and it's a good place for children to learn how to snorkel, be sure to put a life jacket on them.  The waters may be rougher in the winter months.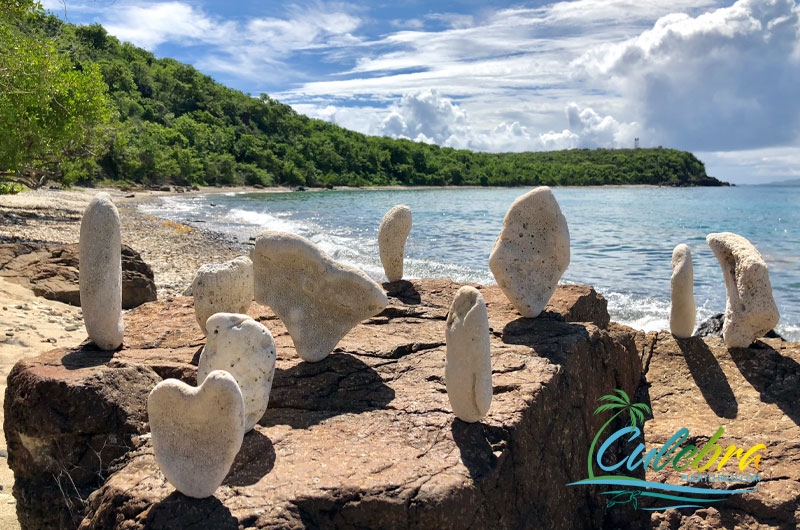 You'll have to park at the gate if closed and walk down a rocky dirt path leading down to Punta de Soldado, it's about a 15-20 minute walk from the parking area.  From the gate, you can enjoy views of St. Thomas, Ensenada Honda, and Dakiti Reef, be sure to have your camera ready, you'll want to take many photos on the way here and on location.  Once at the beach, you can enjoy views of Vieques, the main island of Puerto Rico, and golden sunsets.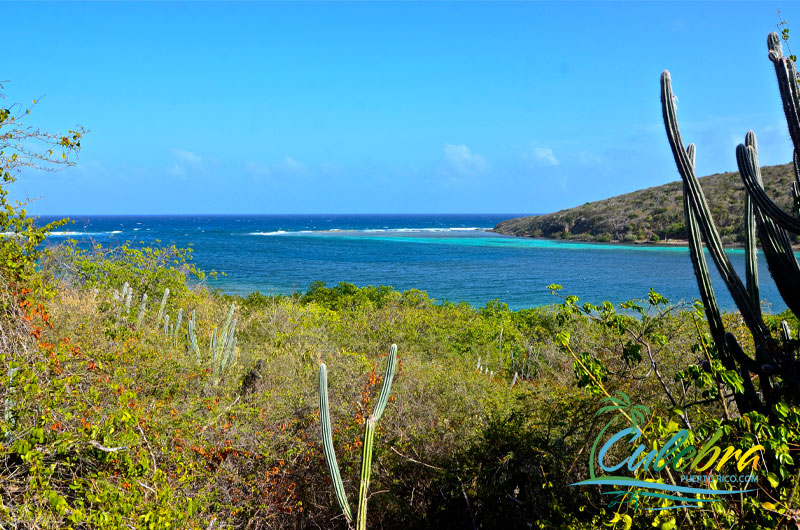 If the gate is open, is a fun and scenic drive down. Once you get to the bottom of the hill, you'll pass what looks like a beach, not good for swimming, as a lot of seaweed and grass collects there.   Keep driving towards the end of the dirt road to find the beach.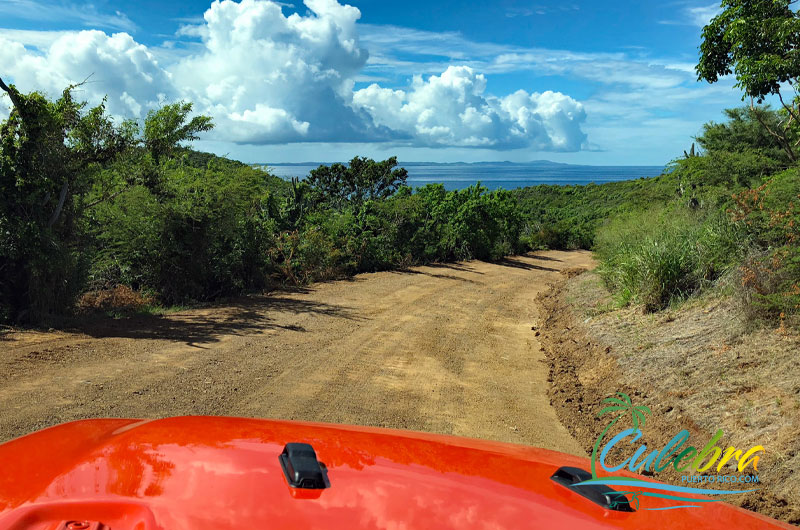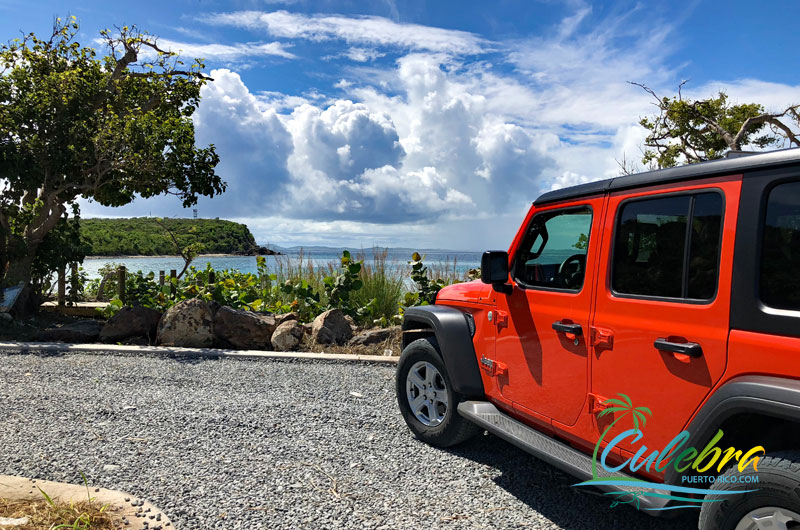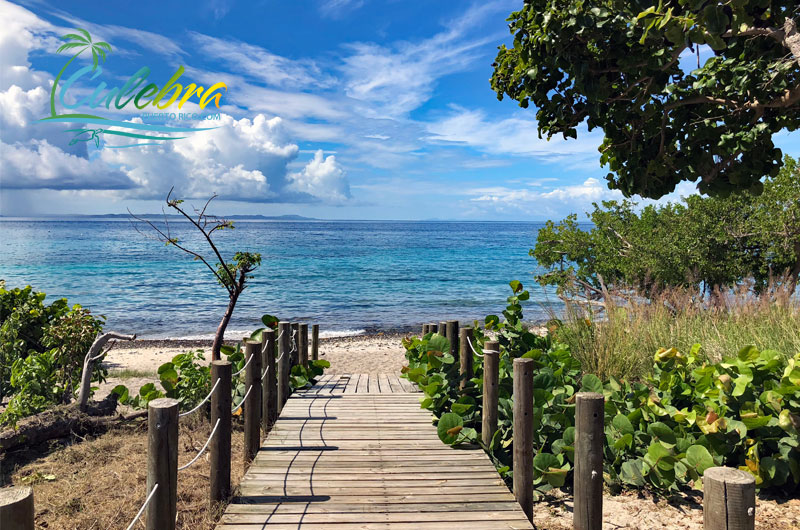 Don't forget to bring your snorkel, safety gear, food, and drinks, there are no facilities or food kiosks at Punta Soldado.  Please help us keep our coral reefs healthy, never step on the coral reef, touch or take it away.    If you're a beginner we highly recommend you book a diving/snorkeling tour guide in Culebra to assist you.  As always practice good common sense safety and never go into the water alone. There are no lifeguards at this beach and this is a desolate area, enjoy and put safety first.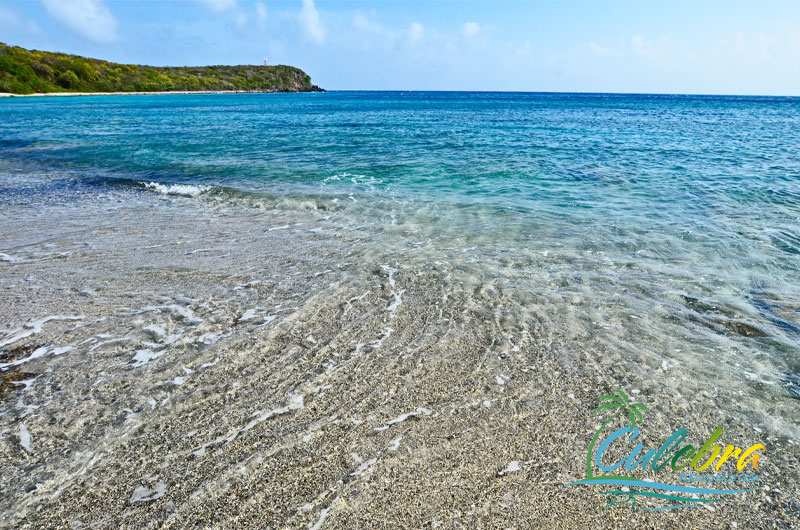 The sand is very unlike at any other beach in Culebra, a perfect mix of white sand and crushed coral stones.  Along the shore, you'll walk on soft white and black pebbles.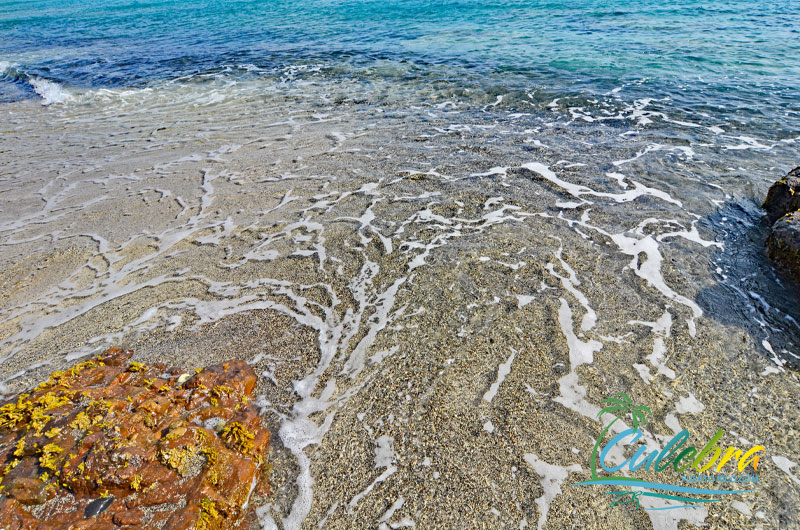 Towards the right side of the beach, you'll find a thick cover of bleached coral that looks more like a carpet contrasting with brown and black rocks and a rock wall along the back.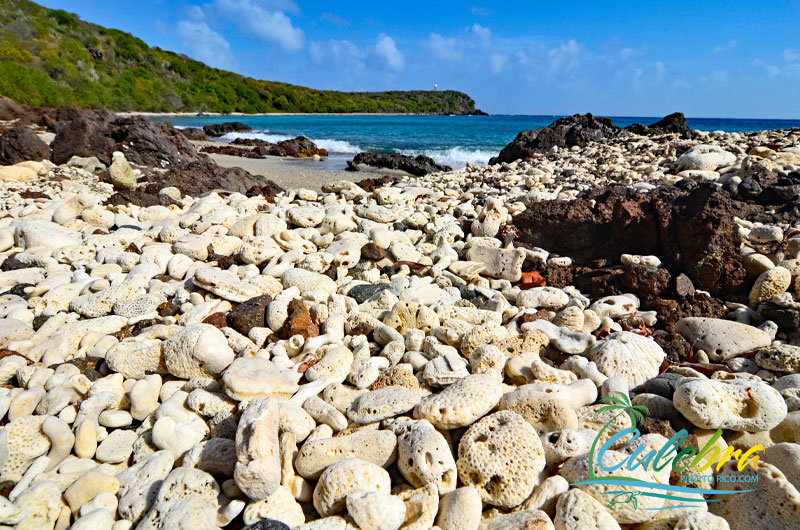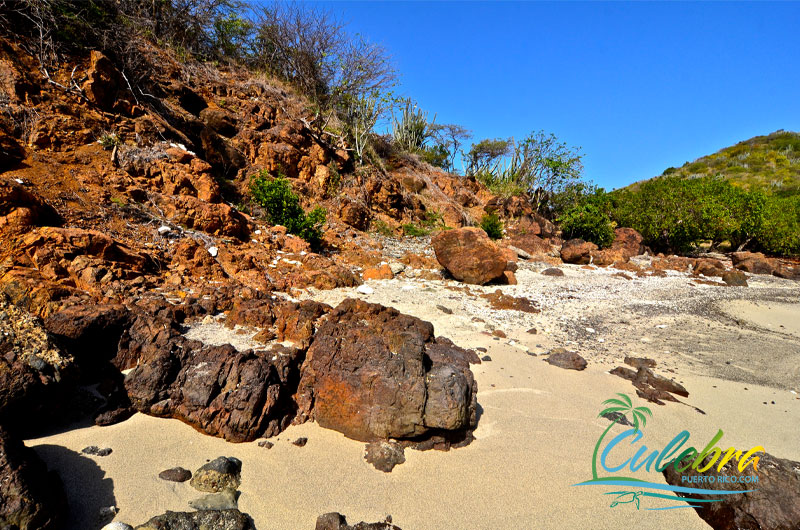 Punta de Soldado beach is not as popular as Flamenco and Zoni / Soni, but not for lack of qualities.   For those seeking solitude, a place to listen to the sound of the surf crashing against rocks, and great snorkeling/diving, Punta del Soldado is sure to satisfy.   There are a few shaded spots under trees to relax and enjoy views of Vieques & the main island of Puerto Rico.
We hope you enjoy Punta Soldado as much as we do.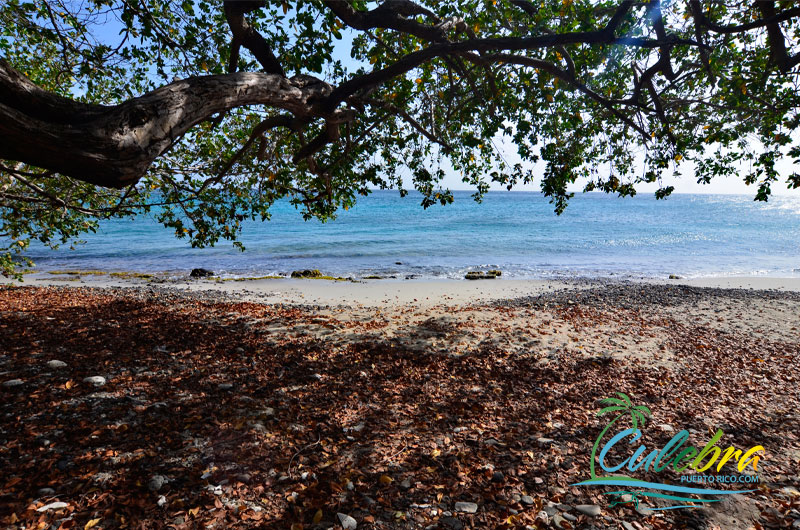 Map - Punta Soldado Beach
Culebra, Puerto Rico