Culebra > Culebra Beaches >  Resaca Beach / Playa Resaca
Playa Resaca is one of the valued natural treasures of Culebra, an important turtle nesting site monitored by Fish & Wildlife Service.  For hiking lovers this is the most difficult hike on the island, the trail is narrow, steep.  You'll be hiking along what is known as the Resaca boulder forest, makes a very fun and interesting hike.  The reward is worth the effort, Resaca like Brava, is virgin, totally secluded with a striking landscape.
During turtle nesting season, the beach may be closed, please respect the signs and don't walk into closed off areas.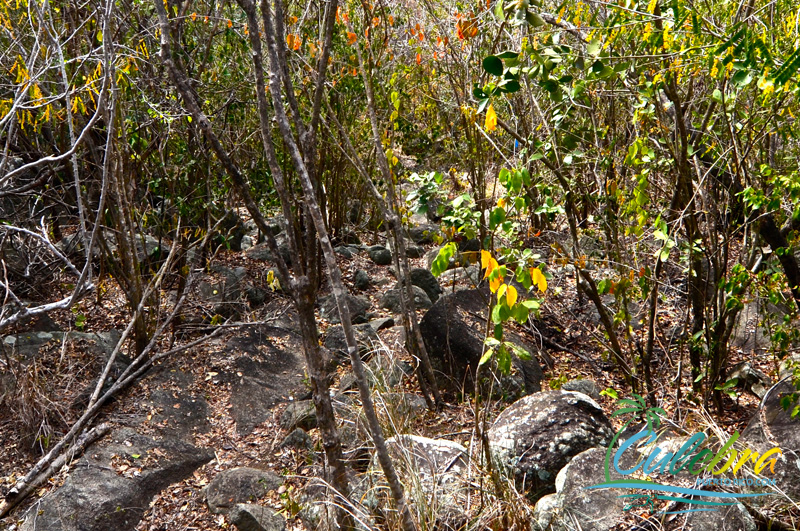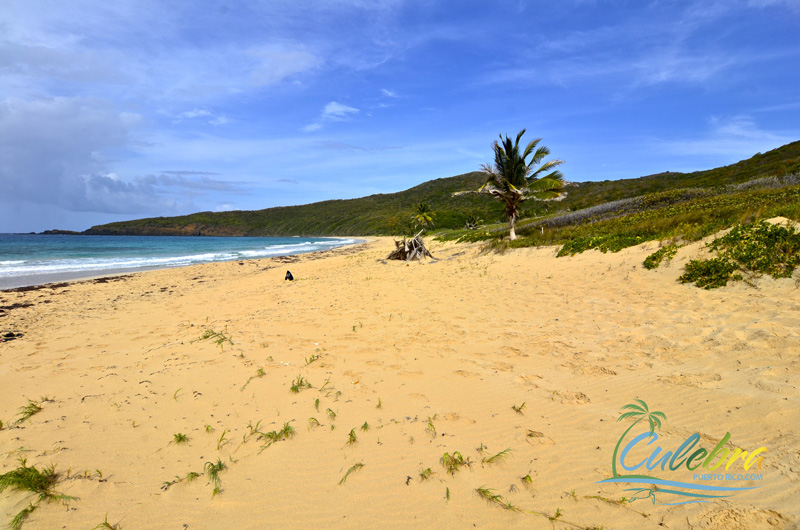 Getting to Playa Resaca – Culebra, Puerto Rico

When you get to the end of the road, you'll see a gate on your right and the "Turtle Nesting Beach" sign on the photo to the right, the trail begins to the left of this sign.
Map of Resaca Beach, Culebra
Culebra > Culebra Beaches >  Resaca Beach / Playa Resaca