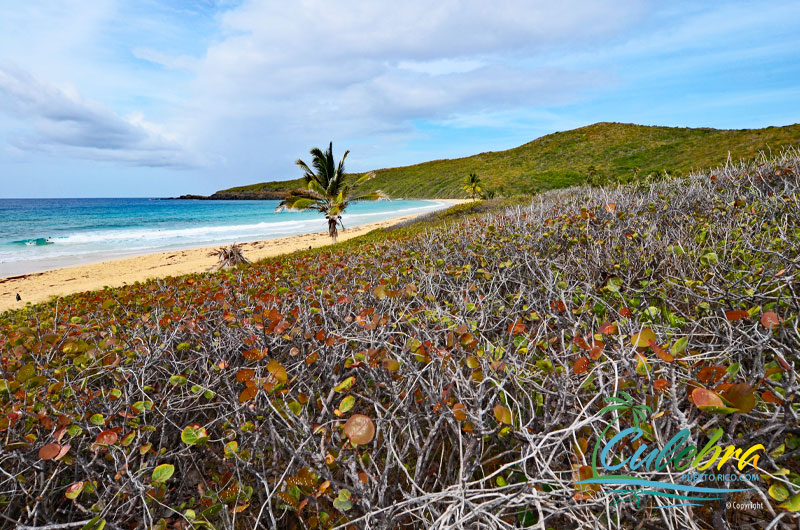 Playa Resaca is one of the most valued natural treasures of Culebra, an important turtle nesting site monitored by the Fish & Wildlife Service.  Culebra offers many quiet, uncrowded beaches, Resaca is the most isolated due to the hike to get there, most likely you'll have the beach all to yourselves.
We hate to break the secret, but surfers in the know carry their boards and take the hike to Resaca to ride the waves.
For hiking lovers… this is the most difficult hike on the island, the trail is narrow and steep.  You'll be walking across what is known as the Resaca Boulder Forest, making the hike more challenging and fun for hiking enthusiasts.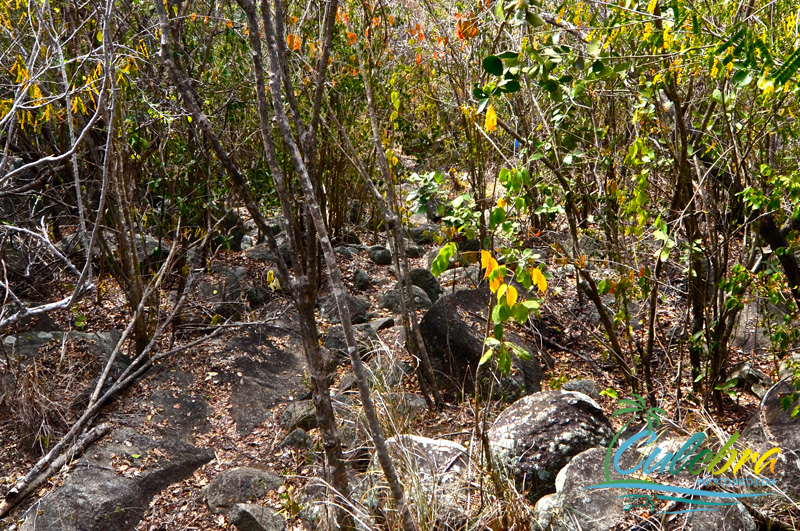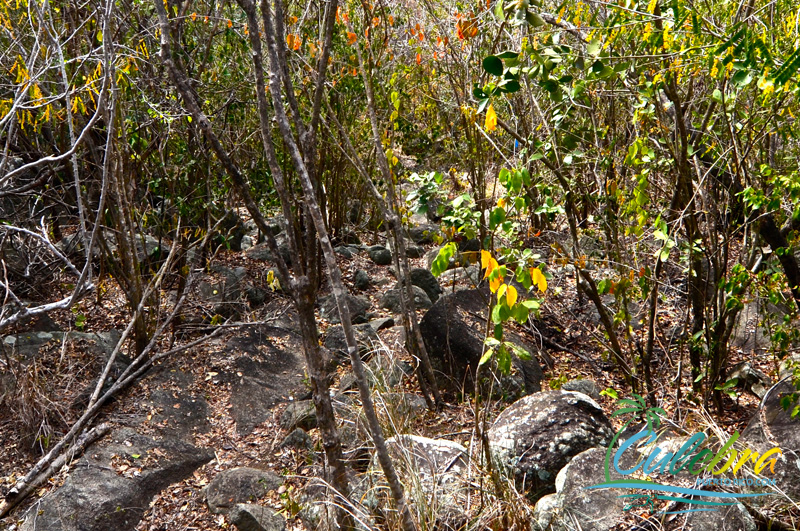 The reward is worth the effort, like Brava, Resaca is totally virgin, totally beautiful…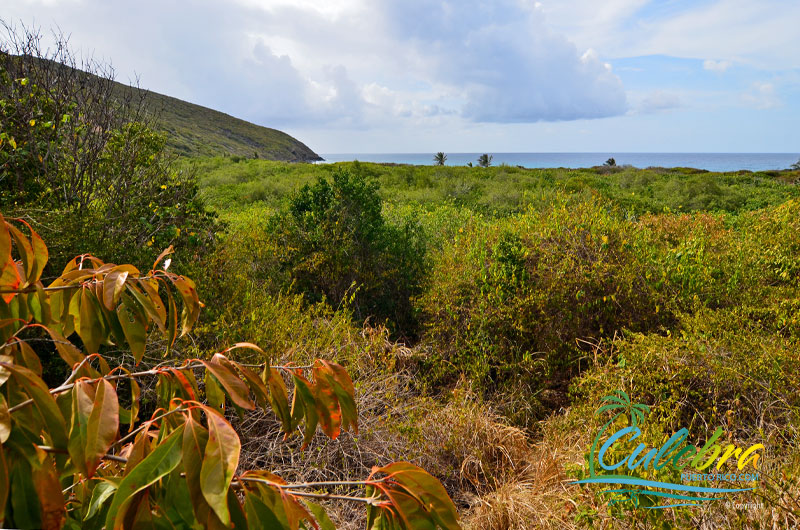 … and totally secluded with a striking landscape.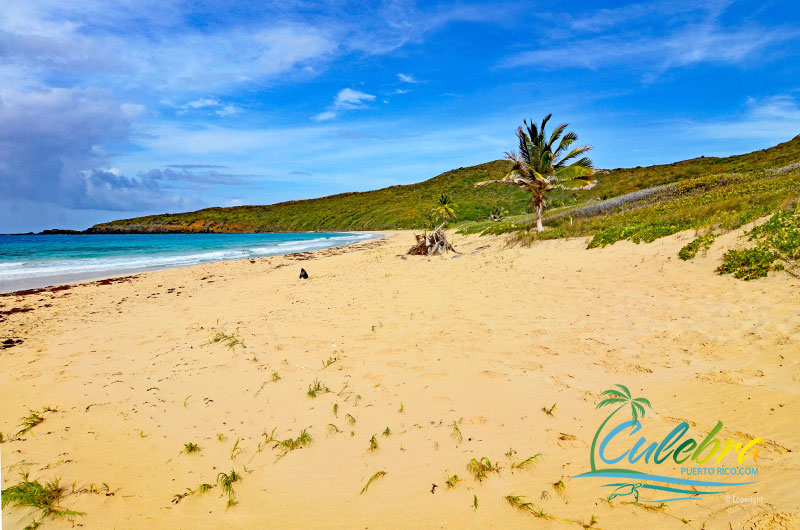 Need to Know when Visiting Playa Resaca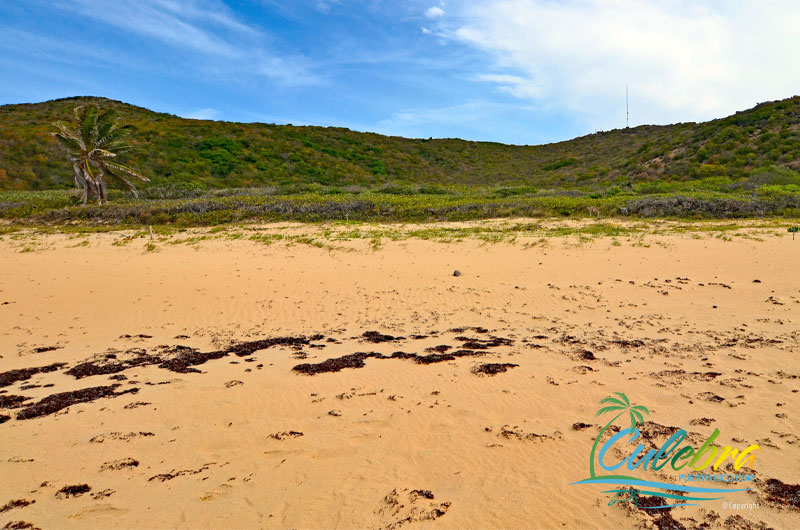 Health precautions – Bring plenty of sunblock, water, and snacks you may need.  There is no shade at Playa Resaca.
Safety at Resaca Beach – For your safety, never swim or surf alone, there are no lifeguards or facilities on the beach.
Getting to Playa Resaca – Culebra, Puerto Rico
When you get to the end of the road, you'll see a gate on your right and the "Turtle Nesting Beach" sign.  The trail begins to the left of the sign.
Playa Resaca
Culebra, Puerto Rico
Photo Gallery - Resaca Beach
Culebra, Puerto Rico