Puerto Rico  > Culebra, Puerto Rico  > Culebra Beaches >  Datiles Beach / Playa Datiles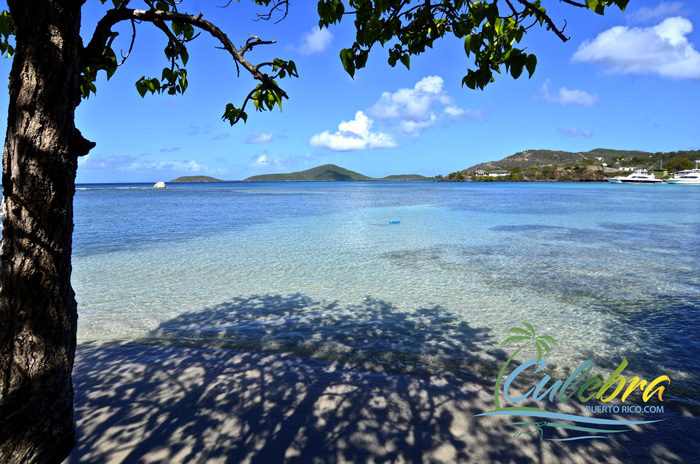 Don't let the sights of Luis Pena Cay in the distance fool you into thinking that this beach is just like the other ones in Culebra, Playa Datiles is a very unique beach worth visiting.  The waters are crystal clear and very shallow, perfect for families with small children.  If you want a place to kayak with small children, Datiles is just perfect, there are no waves, waters are very calm and shallow.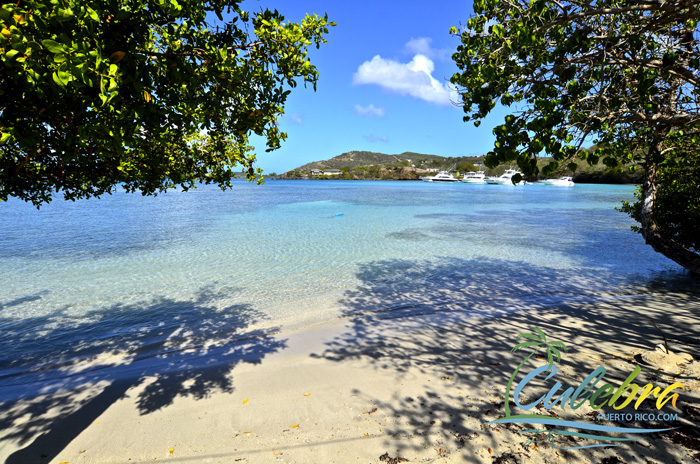 You could walk 140 feet and the water may be up just a bit higher than your ankles.  The grass beds allows schools of tiny tropical fish to be playful on the water, small children will love the experience.  If you like pelicans, we often spot a few here at Datiles.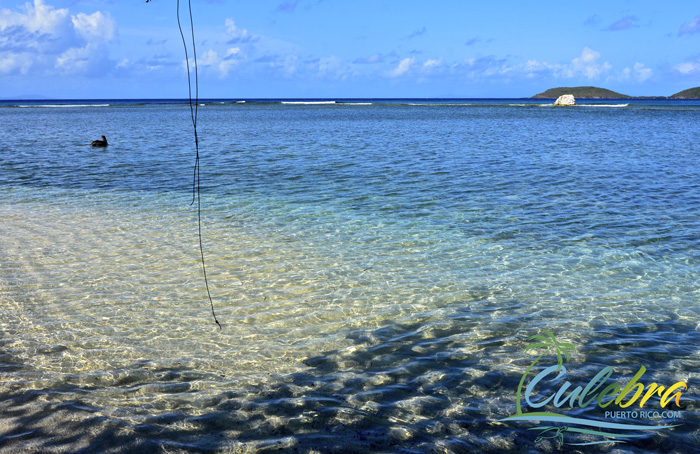 Datiles is an amazing place to lay on a hammock or place your lounge chair on the shallow waters to enjoy the simplicity, beauty and magic of Culebra.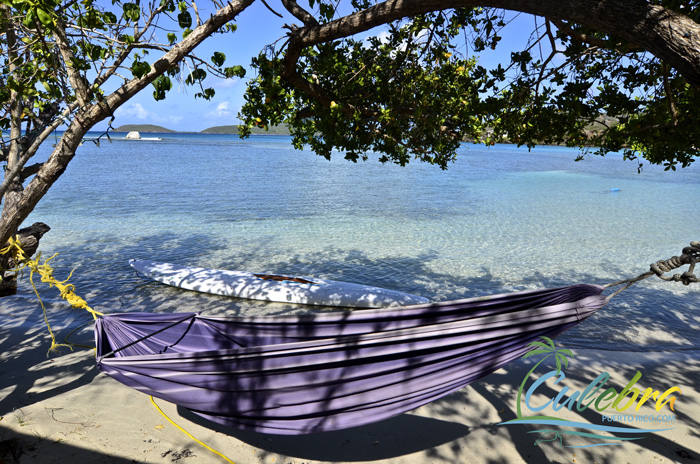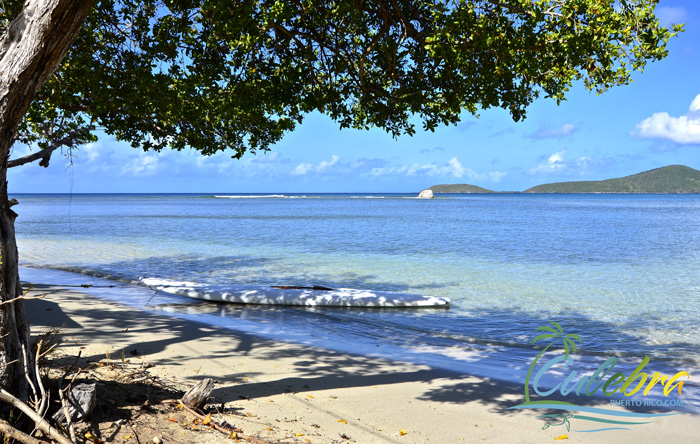 Datiles is a popular beach for campers and  boaters, but rarely feels busy.  You may find the biggest camping crowd around holiday weeks and summer months.  Datiles Beach is also a wonderful spot for admiring spectacular sunsets.
Playa Datiles, just another amazing beach in Culebra.
More photos  – Datiles Beach, Culebra, Puerto Rico
Map of Datiles Beach – Culebra, PR
Puerto Rico  > Culebra, Puerto Rico  > Culebra Beaches >  Datiles Beach / Playa Datiles