Puerto Rico  > Culebra >  Attractions & Points of Interest in Culebra Puerto Rico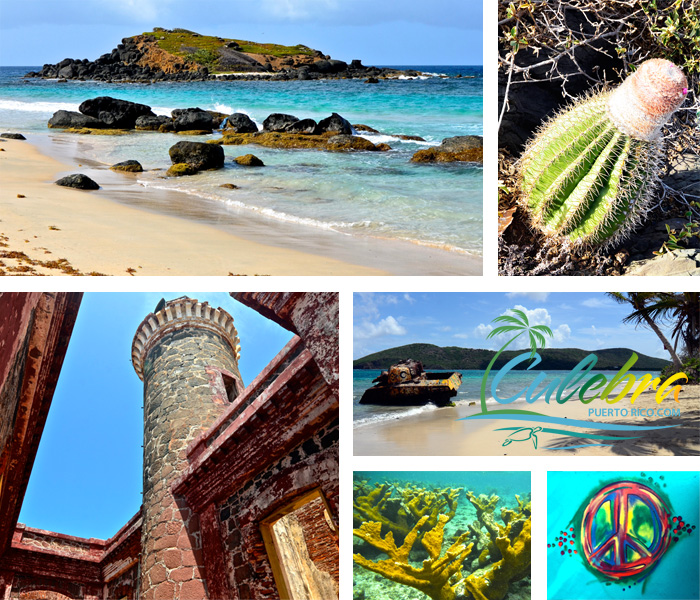 The tiny island of Culebra proudly houses a world class attraction, the magnificent Playa Flamenco, one of the most praised beaches around the world.   If you can draw yourself off the waters and sand of Flamenco Beach you can experience the many natural treasures on land and sea that keep visitors coming back for more.
Culebra is not your average Caribbean vacation destination, there are no fancy man made attractions here, and that's exactly how both resident and repeat visitors prefer it.  The main attractions in Culebra are the ones that nature alone created, the ones that remain untouched and unharmed by development and tourism exploitation.  In Culebra visitors are allured and captured by the simplicity and richness of attractions that only God could create.  There are a few other attractions such as the museum where you can get to know more about the history of Isla de Culebra.
Nature, Solitude, Peacefulness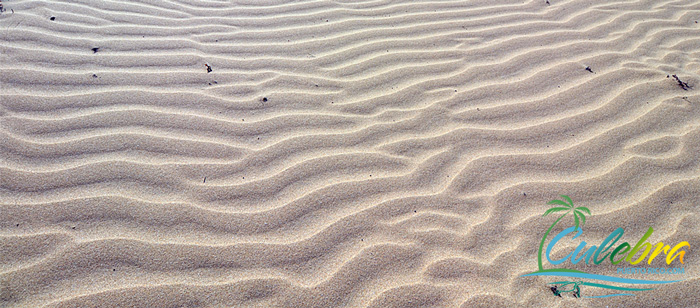 Yes…Nature, Solitude, Peace and Quiet are the main attractions in Culebra.  If you're searching for a "Tropical Paradise Getaway", come to Culebra, one of few places in the Caribbean that truly delivers.  Walk on sand with no footprints, enjoy relaxing days on beaches untouched by development where nature and solitude can be experienced in pure bliss.  Hike trails leading to secluded coves and breathtaking locations with marvellous views.
The Beaches of Culebra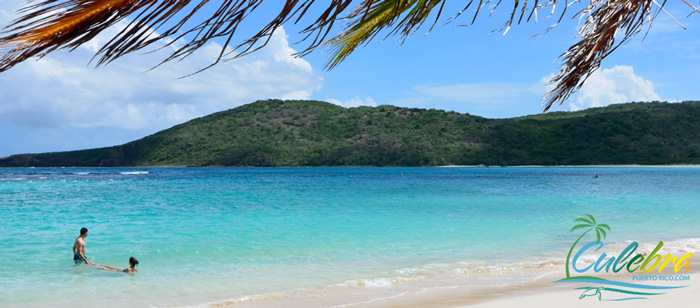 The beaches of Culebra are the main attraction on the island.  You've probably already seen pictures of Flamenco Beach on travel shows and prestigious travel media.  Around the island you'll find more beach coves to explore which most likely you'll have all to yourself.  More about Culebra Puerto Rico beaches.
Coral Reefs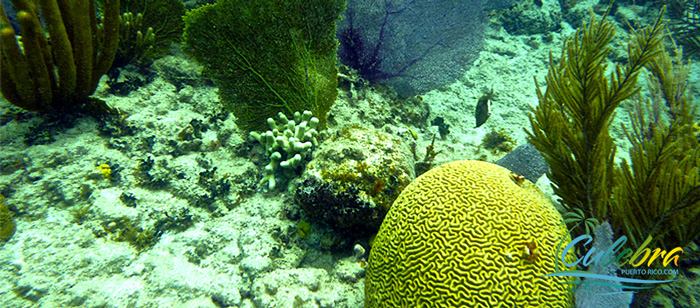 The Puerto Rican island of Isla de Culebra is one of the few islands left in the Caribbean with healthy coral reefs.  The entire family will be able to snorkel in Culebra since the island offers many snorkeling spots right off the beach for both beginners and the more advanced snorkeler.
Culebrita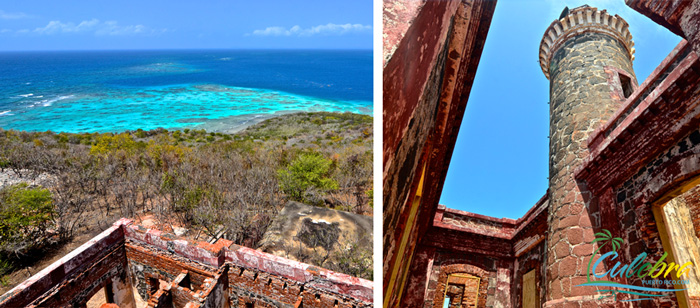 If you're spending at least 3 days in Culebra, we encourage you to schedule a boat charter to Culebrita, there you can hike to the ruins of a historic lighthouse, enjoy heavenly views and spend a few hours at the amazing Tortuga beach.
Museo El Polvorin (Museum)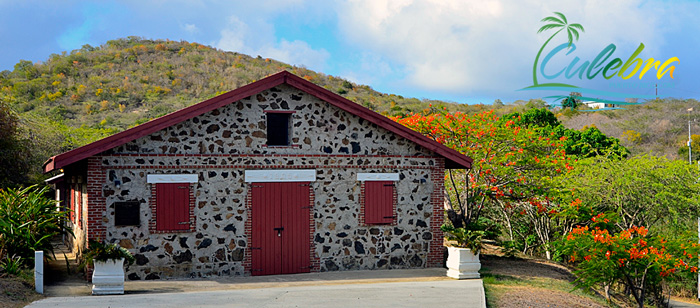 On your way to Zoni Beach be sure to stop at Museo El Polvorin, a small museum packed with an interesting exhibit of artefacts from Culebra's past the whole family will enjoy.  More about Museo El Polvorin.
Puerto Rico  > Culebra >  Attractions in Culebra Puerto Rico