Culebra, Puerto Rico  > Culebra Beaches >  Tamarindo Beach / Playa Tamarindo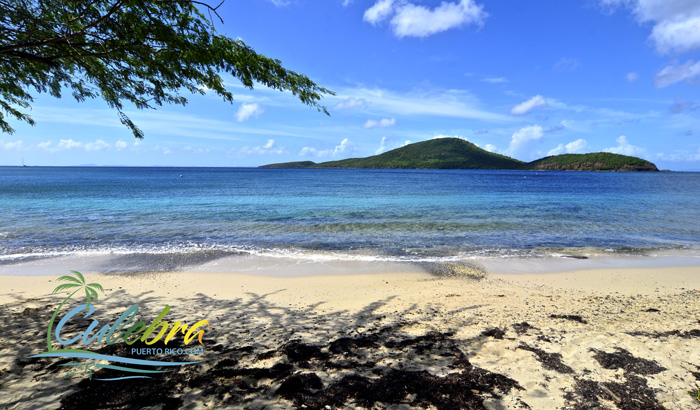 Beauty that goes water deep…  As soon as step on the sand of Tamarindo it's beauty will captivate you, we invite you to bring your snorkel gear to experience why beach lovers in the know love Tamarindo…the real magic is underneath the surface.  Playa Tamarindo will be a fascinating experience for the whole family, one of those experiences you'll cherish for a lifetime.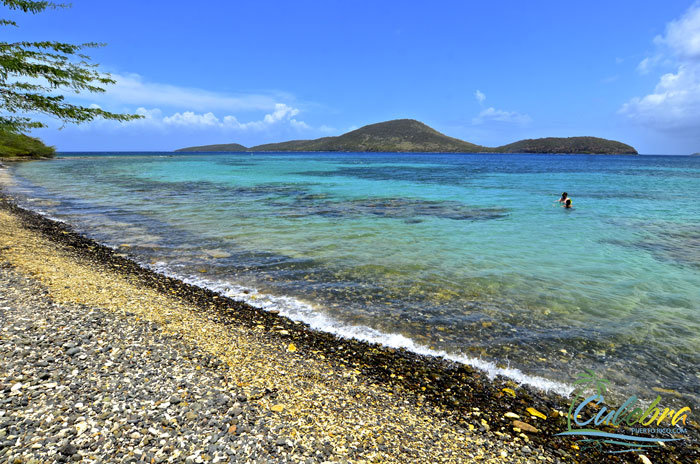 The shore is quite unique along Tamarindo Beach, the sand is a mix of light golden sand, some spots white and wide paths of pebbles and coral stone pushed ashore from the sea.   The pebbles are smooth in varying colors from deep black, hunter green to snowy white.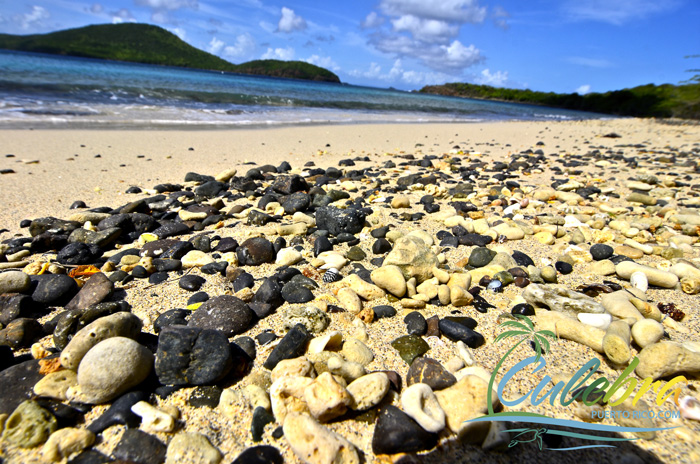 If you have children, keep an eye on them when going into the water, the edge of the water is made up of rocks, then coral and then it drops off quite quickly to about 4-6 feet deep.  The waters at Tamarindo are calm since they're protected by Cayo Luis Pena, however, please use common safety practices when visiting this beach.  There are no lifeguards on site, you swim at your own risk, never go swimming or snorkeling alone.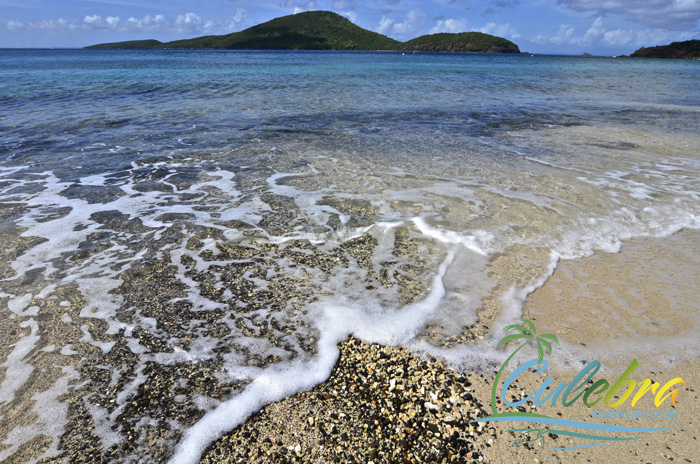 Tamarindo Beach is one of the most popular beaches in Culebra for kayaking and snorkeling tours.  The calm waters make it easy for beginners and families with children to kayak.  There are various friendly tour operators in Culebra, ready to show you the best of Tamarindo Beach with the added safety of professional staff ready to assist you with your needs.  You can enjoy a combination tour of kayaking and snorkeling with turtles in the morning and have plenty of time to enjoy Flamenco Beach if you're in Culebra for a day (we advise that you stay at least for 3 days).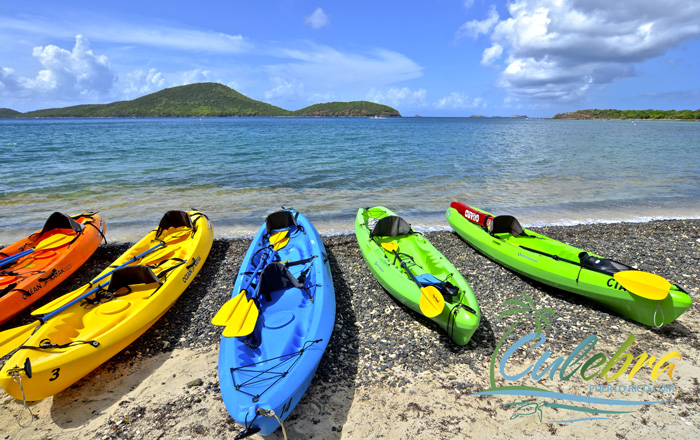 Playa Tamarindo offers many shaded spots perfect for setting up your lounge chairs, focus on the magical  beauty surrounding you and letting your cares fade away.  You must bring everything you'll need for your time here, again there are no facilities or food vendors in the area.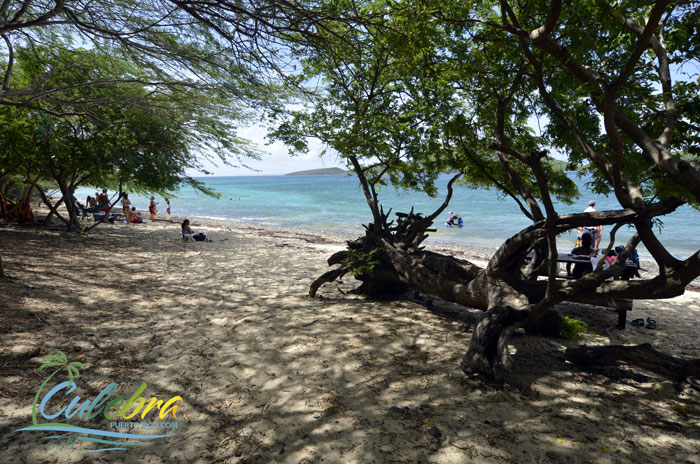 Playa Tamarindo extends for about a mile, it's a wonderful walk in a perfectly natural setting with no commercial or residential buildings or distractions in sight.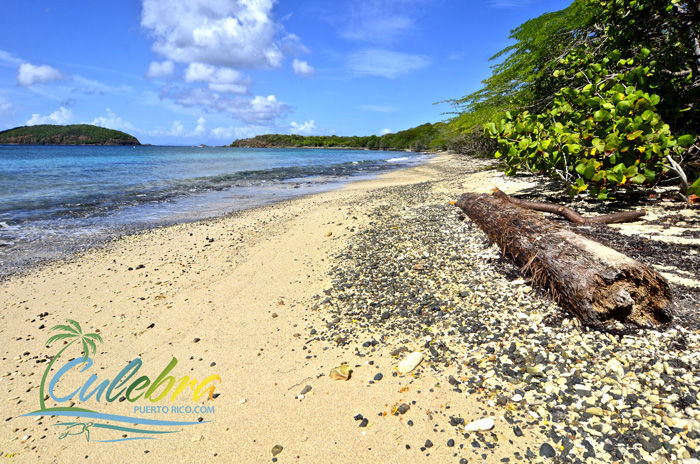 Tamarindo beach has been a safe haven for turtles, help us keep it that way by refraining from touching the turtles and feeding them.  You're fortunate enough to go into their "home", please show respect by giving them space and never leaving any trash on the beach or waters. 
In order to protect these precious blessings Culebra was bestowed upon, please help us take care of them during your visit.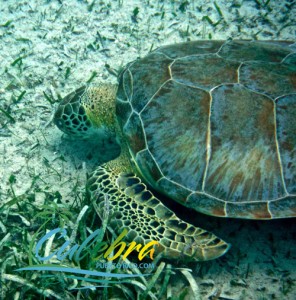 The waters are calm, the scenery is beautifully rugged with naturally landscaped shores and views of Cayo Luis Pena protecting the bay right across the turquoise waters.  Without much effort you may find yourself gliding along beautiful sea turtles, manta rays, and exploring coral reefs with an abundant sea life such as schools of bright blue tang fish and much more.  Even if you're in Culebra for a day, a few hours at Tamarindo will make your trip to Culebra well worth it.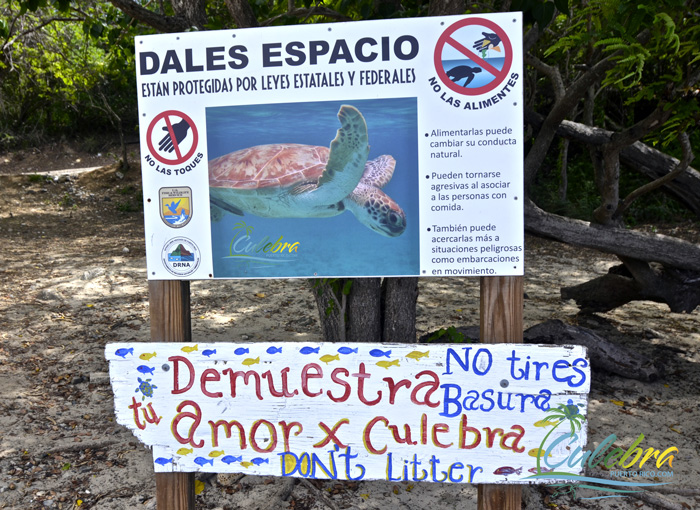 Map & Getting to Tamarindo Beach, Culebra, Puerto Rico
Tamarindo is located on Road 251, as you drive down and begin to see the Flamenco Lagoon in the distance, you'll get to a curve with a tree dividing the road, and a beautiful hacienda style two story home on the left, make a left on the road leading uphill.  Public transportation will take you to Tamarindo if you didn't rent a car. There are plenty of spaces to park. Never, ever park your golf cart or car on the sand. 
More photos of Tamarindo Beach, Culebra, PR
Culebra, Puerto Rico  > Culebra Beaches >  Tamarindo Beach / Playa Tamarindo